Welcome back to the blog! Today, we wanted to go over how and why cutting dead tree branches helps the tree survive and thrive. Sounds like it would be something that would be counterintuitive, right? However, tree pruning and precise tree cutting are vital parts of tree care in Buffalo.
It's easier to consider it like this: Tree cutting and pruning are a lot like getting your hair cut. Your hair is shorter because of it, but a trained hairstylist will have cut it so that your hair grows back healthier and with better shape.
That's why you should always have a Buffalo, ISA-certified arborist do your major tree care work. A certified tree care professional will do the same for your trees. Need more reasons why you should have your trees pruned by a certified pro? Read on!
"Proper pruning techniques allow the tree to thrive," says Jared Webber, owner of Bradley Tree and Landscaping. Trees grow healthier when they're pruned properly, they don't need to waste resources maintaining branches that aren't helping the tree live. Not to mention, cutting dead or diseased tree branches will help keep you and your property safe.
Wait, what? How does tree cutting do that?
Dead or diseased branches are deadwood. Deadwood comes flying off trees much easier during storms than healthy wood does. I'm sure you see where this is going – Branches, even dead ones, can be heavy. Those branches could cause damage to your home and/or property, or even hit someone.
The National Storm Damage Center estimates that over $1b of damage is caused each year in the U.S from downed trees, and OSHA estimates that over 100 people die per year from downed trees.
Well pruned trees only have strong and healthy branches, which are significantly less likely to break. Let's not forget – mature trees are absolutely massive, some clocking in over 70ft tall and weighing multiple tons. And beautiful, healthy trees increase your home's property value.
New Tree Cutting and Pruning Promote Healthy Growth
Young trees benefit greatly from proper pruning. Usually, you begin pruning new trees a couple of years after planting them. The next step is consulting a certified arborist to train your tree so that it grows healthily, properly introducing tree risk management proactively.
As it matures, your arborist should continue to come around to do further pruning, thinning the canopy and/or removing weak branches. Trees are pruned to help healthy growth. If a tree is left overgrown, its outer branches could prevent sunlight and water from reaching the interior leaves and kill the tree from the inside out.
While trimming is typically done for smaller trees and shrubs, arborists do perform tree trimming on taller trees for aesthetic reasons, enhancing the overall shape of the tree. As we've mentioned before, healthy and well-shaped trees can enhance your home's value by thousands on average!
Will pruned tree branches grow back?
If performed by a trained, ISA-Certified Arborist, pruned tree branches will not grow back. The tree will instead grow its own sealing over the pruning cut, helping prevent decay and infection. Due to that, don't use wound paint or sealer! Wound paint and/or sealer locks in moisture, which can cause rot and kill a tree from the inside.
Improperly pruned tree branches will grow back though. You might see little shooters growing where the branch used to be, which means you need an arborist right away.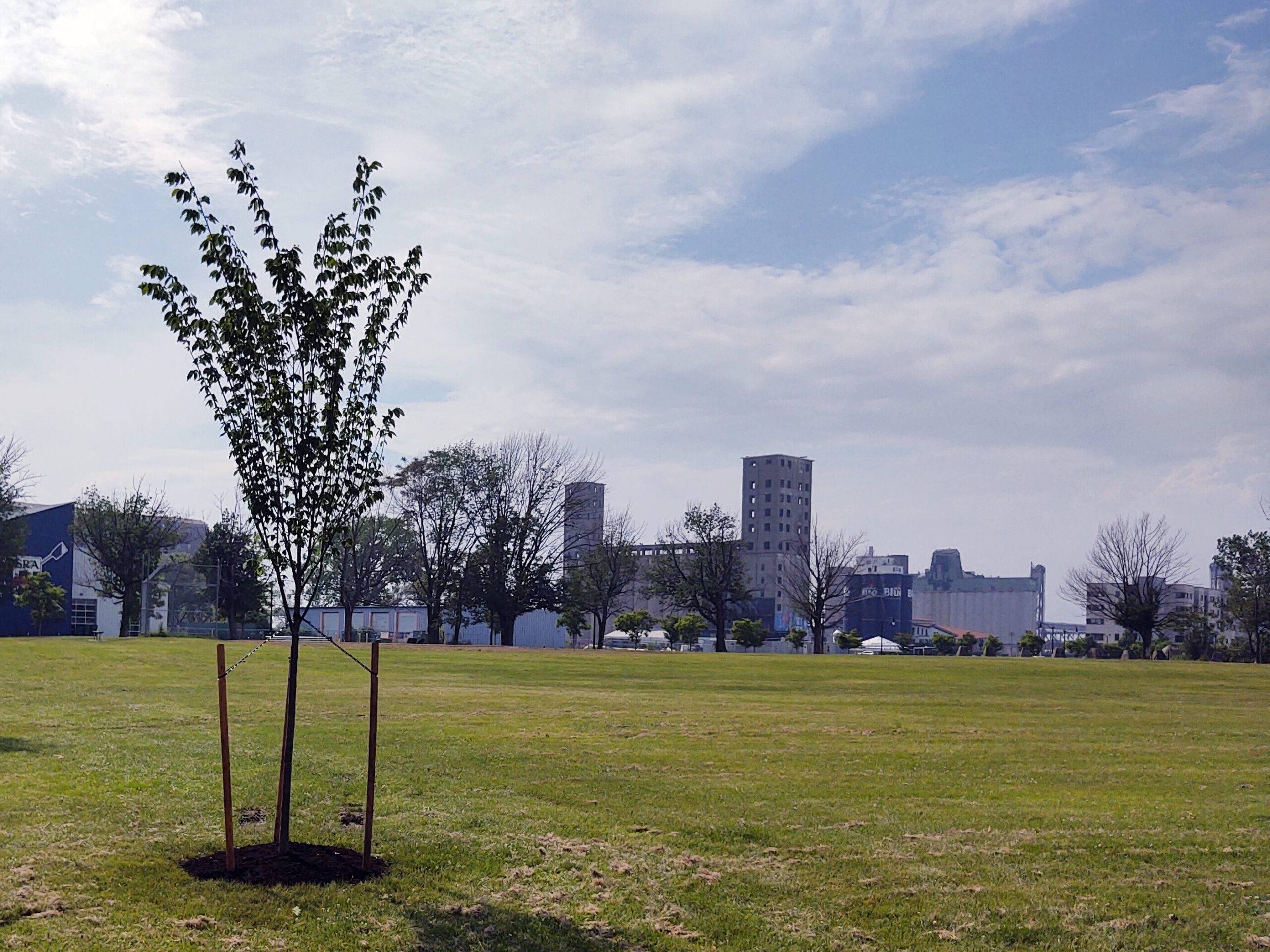 Contact Us!
Get in touch with your favorite, local arborists today! Stay tuned to the blog, where we regularly talk trees with tree care, planting guides, landscaping tips, little tricks and the like to improve your WNY landscape. You can also check out our Facebook page and YouTube profile where the arbor fun is never done!
At Bradley Tree and Landscaping, we go to great heights to please you. Get in touch today by giving us a call or filling out a contact form today for a FREE consultation!