Welcome back to the Bradley Trees blog, the best arbor and landscaping blog on the web! Today, we wanted to go over two very important, related but different plant holidays. What're some differences between Arbor Day and Earth Day in Buffalo, NY? The short answer is fairly simple, Arbor Day started in 1872 and is specifically about planting trees. Earth Day, on the other hand, started about 100 years later and is a catch-all for environmental education and action. 
Let's go into some history of Arbor Day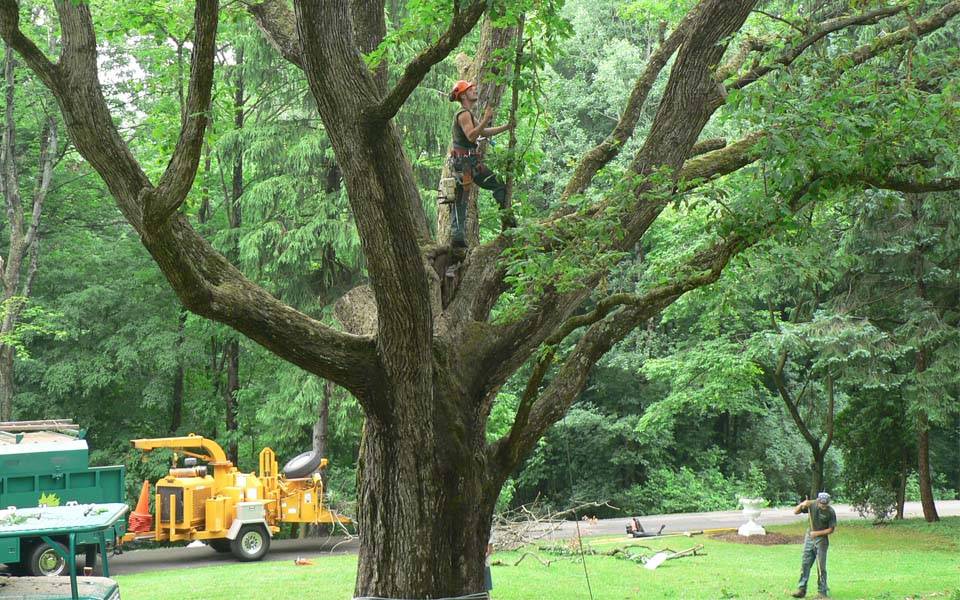 Arbor Day has some slight variation by state, but it is generally the last Friday in April (the 29th this year). Here in the Buffalo, NY area that holds true. 
It started in Nebraska in the 1870s, where approximately a million trees were planted. Well, at least in the US that's where it gets its start. However, tree planting celebrations can trace their roots all the way to 1590s Spain. A granite marker and bronze plate still resides honoring the tradition. Spain also beat the US in celebrating a modern-style arbor day, kicking that off in 1805.
Bringing us back to the United States, Arbor Day started here when a Nebraskan newspaper editor, known as J. Sterling Morton, and settlers in the great plains region noticed a lack of trees. These people recognized trees' value in providing firewood, building material, shade, and serving as windbreakers. Morton used his position as a public voice to advocate for the importance of trees and plead with the public to plant more of them. In 1872, a proposal was approved for a designated tree planting day. First it was April 10th, then the 22nd, and finally the final Friday in April!
Nowadays, Arbor Day is not just a state holiday in Nebraska, it's recognized in all 50 states as the importance of trees is obvious to us. It's even celebrated in other countries!
Now, let's get into Earth Day
Earth Day's history begins roughly a century later, in the 1970s. Senator Gaylord Nelson from Wisconsin worked with volunteers across the country to raise awareness regarding air and water pollution.
Earth Day's celebration kicked off on the date Arbor Day was held on, Morton's birthday, April 22nd. The idea was to combine the environmental celebrations already established. The date was perfect to get college students on board too, fitting between Spring Break and Final Exams. Twenty million Americans would join up in rallies and programs across the country to speak out about the damaging environmental effects on people, wildlife, and communities. 
The resounding success of this first Earth Day led to the birth of the US Environmental Protection Agency (EPA), and several laws such as the Clean Air Act and Clean Water Act.
Today, Arbor Day is celebrated by over a billion (Yes, billion, with a B) people in 193 countries across the globe.
Arbor Day and Earth Day Today
Arbor Day
Recently, Arbor Day and Earth Day are now observed on separate days, at least partially to clear up confusion and make it obvious that they are different celebrations. Both of these days include many nature-focused activities.
As mentioned up top, Arbor Day is all about planting trees. You know the saying, "the best time to plant a tree was 20 years ago. The second best time is today." You can accomplish that by planting a tree yourself or donating to a tree planting organization.
There are many reasons to plant trees, which we've briefly mentioned in other blogs, but allow us to compile a list in one spot. From the Arbor Day website, trees are important for: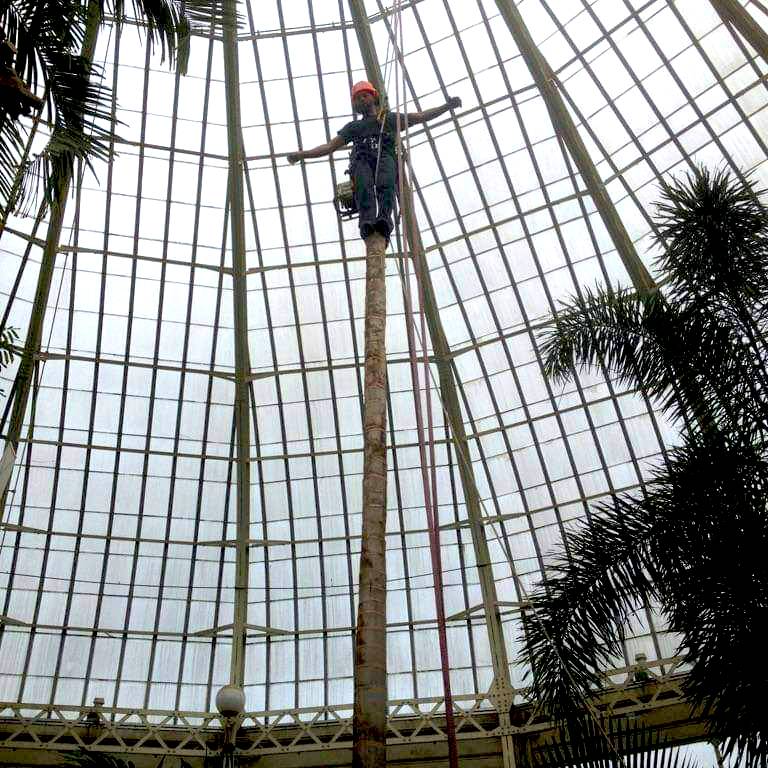 Improving air quality
Increasing mental health
Providing habitats for wildlife
Clean drinking water
Increasing property values
Saving energy on heating and cooling
Reducing climate change effects
Earth Day
Planting trees is a great way to celebrate both days. However, Earth Day is also about educating people on the environment and taking action. There are many ways to accomplish this, for example, here's a list of children's books you can read to your kids about the importance of environmental protection. 
You can also visit a nature center or community garden. Another option along those lines is to visit an arboretum or botanical garden, which in the WNY area, puts you in a great position because there are multiple options! For example, there's Draves Arboretum, North Tonawanda Kayak Launch and Botanical Gardens, and the Buffalo & Erie County Botanical Gardens.  
Reach out to the best in business!
Bradley Tree and Landscaping have been in business for 40 years! We've been proudly serving the Buffalo area with expert tree care services. These include wider plant health care, tree planting and tree removal, tree pruning and trimming, landscaping, emerald ash borer treatment and more! Our exemplary work has earned us the honor of working on Olmstead Park's oldest oak tree with pruning, restoration and maintenance.
Remember, before you do any tree planting yourself, consult with a local, Buffalo ISA-Certified arborist. We'll make sure your digging doesn't interfere with water, gas, power and/or septic lines. Tree removal should only be done by a certified arborist because of these dangers and the obvious potential for the tree falling.
Remember to stay tuned to our blog for more arbor news and related posts. You can also find us on Facebook! If you're ready to transform your yard into something beautiful and unique, reach out to us today at 716.217.5403 or by filling out our convenient contact form!