Ho ho ho, it's the festive season here in Buffalo! This time of year calls for hot chocolate, time with the family, and the smell of a fresh, live evergreen tree filling your home.
That enchanting live evergreen tree scent invokes winter feelings and spreads the great outdoors into your home, bringing good tidings and cheer in the middle of the snowy season.
Speaking of the winter season, have you ever wondered "where did the tradition of putting pines, firs, spruces and/or other evergreen trees in your home during winter start?" Well, you can avoid Googling that for now- the tradition is ancient, dating back to the Romans and Druids. Yes, these ancient peoples would put evergreen trees and shrubs in their homes and temples, symbolizing the next season's growth and that the winter would end.
Now, before you punch "Christmas trees near me" into your search box, you do have to do some preparation for having a live tree inside your home.
What do you need to do to prepare for having a live evergreen tree inside?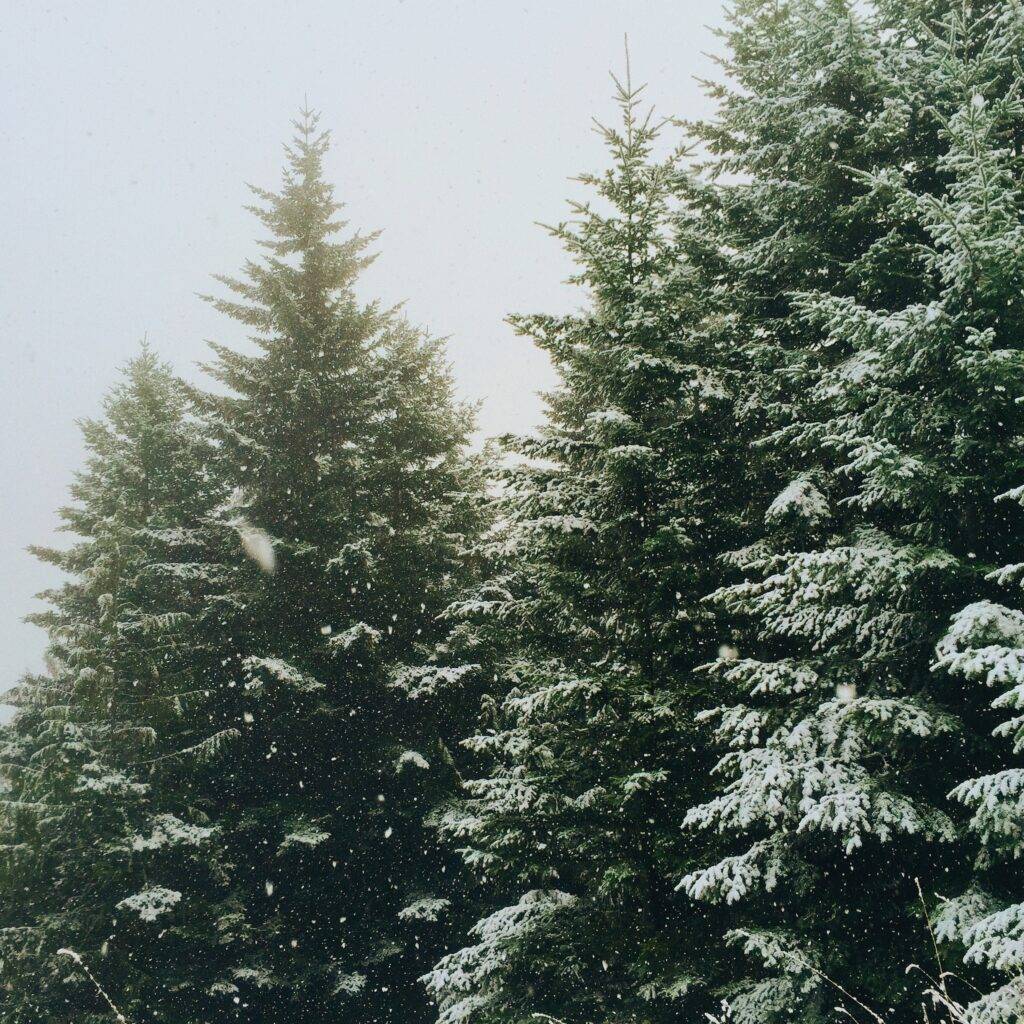 To start, make sure you have an adequate place to put the tree. You want to keep it away from fireplaces, radiators, and other heat sources. These will dry out your tree well before the holiday's end.
Once you've selected a spot that's clear of excess heat, make sure it has plenty of extra space around it! You don't want to buy a 10ft tall tree if your ceiling is only 8ft tall, after all! Also, if your tree is too wide, it won't fit either.
Make sure you have a tree stand that holds a lot of water too! You're going to want one that has a deep dish for water and sturdy legs to support the weight of the tree.
How to choose the right live evergreen tree
Alright, time to plug in "tree farms by me" and go choose the one for you. But what tree species should you go with? Obviously, regardless of tree species, you want a tree that's fresh as can be.
There's plenty of options around Buffalo, NY for getting a Christmas tree. The best options are You-Choose, You-Cut. That way, your tree is ensured to be fresh and lively. Most you-choose you-cuts and other, precut farms will have a variety of fresh tree species to select from.
If you do get a tree from a precut farm, there are a few things you can do to check how fresh the tree is too. Reach your hand into the trunk and feel how sticky it is. Fresher trees will have slight stickiness. You can also check the needles, pine needles will bend and not break, while fresh firs will snap.
Additionally, give it the tap test. Tap the cut end of the tree on the ground, if only a few needles drop, you should be fine. If a lot of needles drop, keep looking. Another option would be to grab an inner branch of the tree and pull your hand towards you. Needles should stay on a fresh tree.
Keep in mind, "Green is Good" when selecting a new live tree. Deep, rich, enchanting greens are likely to be way fresher than the washed-out, greying, or browning tree next to it.
Some of WNY's most popular Christmas tree species are, in no particular order; Norway Spruce, White Pine, Douglas Fir, Blue Spruce, Fraser Fir, White Spruce, Scotch Pine and a few others. Here's a more complete list of popular species grown in-state, courtesy of CTAFNY.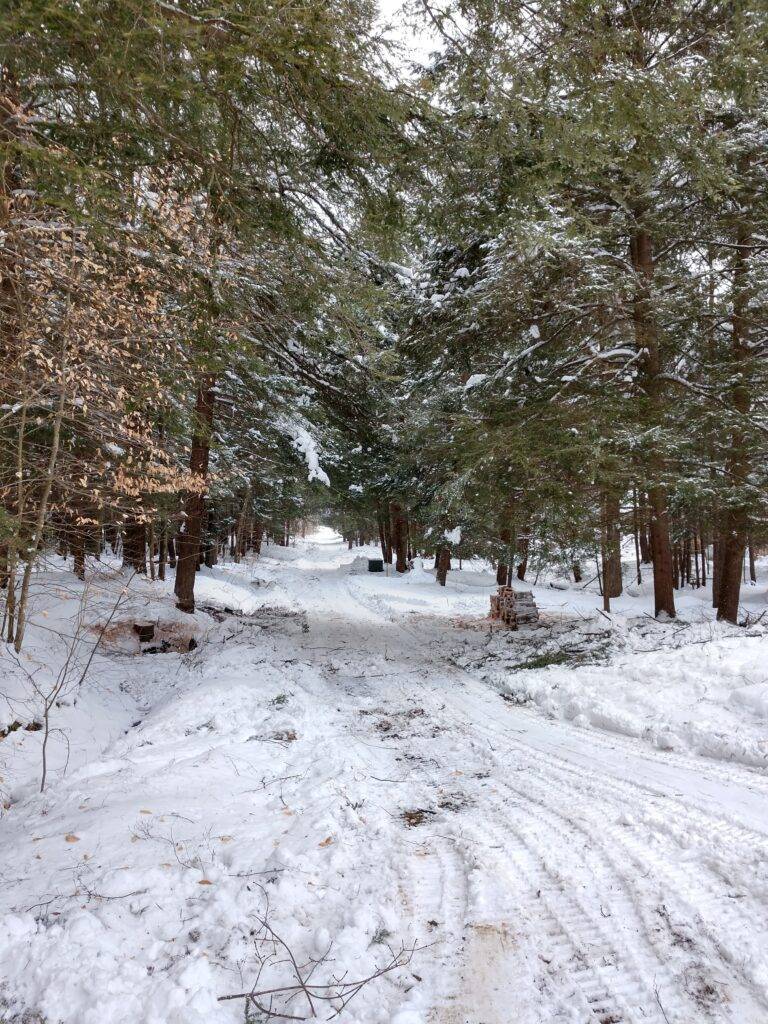 Indoor Live Tree Care
Congrats, your tree made it inside! Now it's time to start doing some tree care work to keep it fresh for as long as you can. If your tree is from a precut farm, cut about an inch off the bottom to aid the tree with its water intake. 
Once your tree is in your stand with sturdy legs and a deep water dish, pour clean water in immediately. The first couple of days after you bring your tree home, it can drink over a gallon a day! Watering your tree will keep it fresh and help the needles remain. Also, make sure the water line never goes below the bottom of the tree trunk. As a precaution, you might also want to invest in a Christmas tree skirt so that the needles that do drop are easier to clean up.
At the end of the season, we'd prefer you recycle your family's Christmas tree rather than simply toss it out. There are plenty of services that will do this for you, who may the tree into mulch for the community to use in park flower beds among other uses.
Get in touch with the pros!
The professional, ISA-Certified Arborists of Bradley Trees can't choose a tree for you, but we can give you some tips to keep the tree you do go with healthy through the season! You can keep up with our Facebook and YouTube to see some of the fun we get up to. Keep an eye out for more blog posts on tree care tips, ranging from the giants we plant outdoors to the smaller, decorative trees we put in our homes.
At Bradley Trees, we go to great heights to please you. Check out our services and reach out today by calling or filling out an online contact form. Have a safe, happy and healthy holiday!