Welcome back to the blog! In our last post, we talked about ice and snow damage in Buffalo, NY. During it, we mentioned that a tree that has suffered heavy damages may sometimes need to be removed. Today, we wanted to go over a few more signs that it may be time to say goodbye to your tree.
We want to preface this by saying that tree removal isn't something we like to do, but sometimes emergency tree care is necessary—especially in WNY. Before deciding to remove your tree, it is important to consult an ISA-certified arborist to assess the tree's condition. Being proactive and contacting an arborist early may prevent the tree from being removed later on.
3 Signs That You May Need a Tree Removal Service in WNY
When it comes to your trees, you are responsible for any damages to people and/or to property that occur as a result of improper maintenance. So, while tree removal should always be a last resort, it is a better alternative to having to pay for repairs or lawsuits.
Your tree is too close to something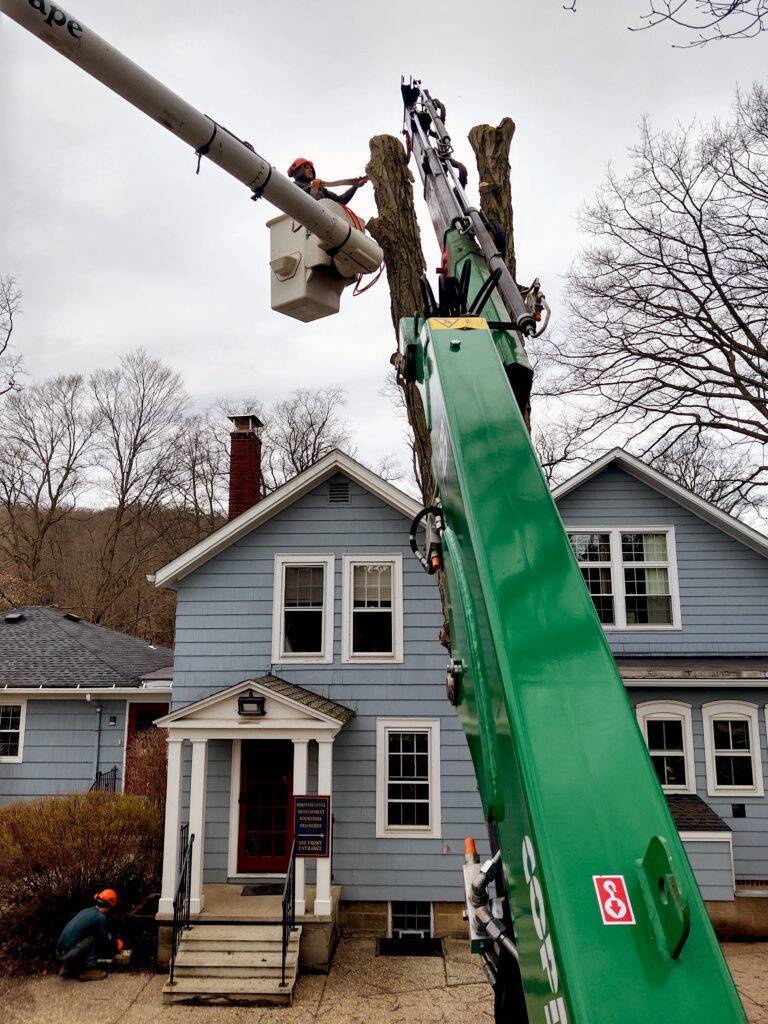 The most obvious reason a tree may need to be removed is that it has grown too close to a power line, house, or other structure. It is generally unsafe to have a large tree growing within 20 ft of buildings. For the most part, this can be managed with routine pruning as opposed to the removal of the tree in its entirety.
When choosing to either remove a tree or prune it, unless you are experienced, it is important to contact a tree cutting service in Buffalo. This reduces the risk of injury for both yourself and others.
Your tree has structural issues
The next most obvious sign you may need a tree removal is structural damages and concerns. While many trees lean, one that has begun to do so rapidly or seemingly overnight is showing clear signs of a potential collapse.
A compromised trunk or root system may also be an indicator of structural instability. A hollow, cracked, or soft wooded trunk may be at an increased risk of succumbing to severe weather or other factors that may cause a collapse. While root issues are harder to observe, some things to look out for are heaving soil and fungi around the base of the tree.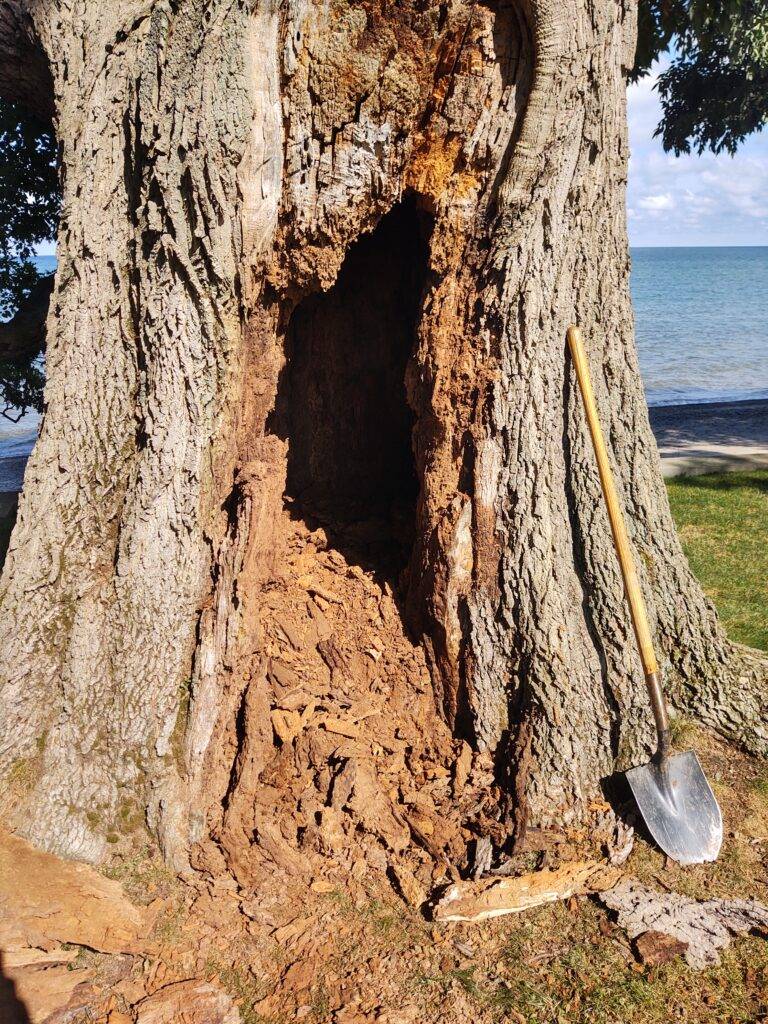 Your tree is infected or otherwise unhealthy
As we stated, issues with your trunk and roots may be causes for structural instability, but they are often caused by internal infections. A tree with a hollow trunk may have been victim to rot and decay. Weakened trees are also often plagued by pests such as bugs or woodpeckers who will eat away at them.
In addition, a tree that has sprouts growing at its base is likely under severe stress and may not be able to sustain itself in its current state. Some trees may not even make it that far and maybe struggle to grow compared to their neighbors. If you are confused as to whether or not there is a need to get an arborist involved, consider inspecting the leaves of the trees you are concerned about. More often than not trees that are experiencing issues will have malformed or discolored leaves.
Contacting the appropriate tree removal professionals
As you may have noticed, many of the indicators we pointed out are subject to interpretation. They are not necessarily fool-proof indicators that a tree needs to be removed. We generally hope to preserve as many trees as possible. At the end of the day, however, the only way to know for sure if a tree needs to be removed is to contact an ISA-certified arborist in Buffalo, NY.
Certified arborists will be able to assess the condition of your tree and advise you on how to proceed further.
Bradley Tree and Landscaping is the Buffalo premiere tree care specialist and we are always eager and ready to assist. Be sure to keep up with our blog and social media channels for the latest guides to proper tree maintenance. To get in touch be sure to give us a call at (716) 537-9129 or by filling out this contact form.