---
---
Welcome back to the blog here at Bradley Trees! The weather is getting colder, but that doesn't mean that tree care stops! Today, we wanted to go over some of the things you can do for tree care as the weather starts to turn. Trees may be dormant in the winter, but they don't get a warm spot to hole up in and wait out the season like a bear or deer does. That leaves it up to us to take care of our trees to ensure these gentle giants are around for decades to come.
Tree Care Tip: Time for Tree Pruning!
Late Fall and early Winter are great times to do your tree branch pruning. Inspecting is much easier as the leaves have fallen, so you can see the branch structure. When you can see the branch structure, it's easier to identify problem branches.
Last year, we wrote a lengthy guide on tree pruning, which included cuts to avoid and when to call an ISA-Certified Arborist, among other measures. Check it out here!
Instead of recapping the entire post, we're going to go over the highlights of what you need to know – what to do to safely make a cut to your tree. Don't remove more than 25% of a tree's foliage during a growing season, because trees are living things, and removing too much can cause undue harm and damage to your tree. Also, NEVER use wound paint or sealer to close wounds after pruning or trimming your tree. It locks in moisture and can cause rot.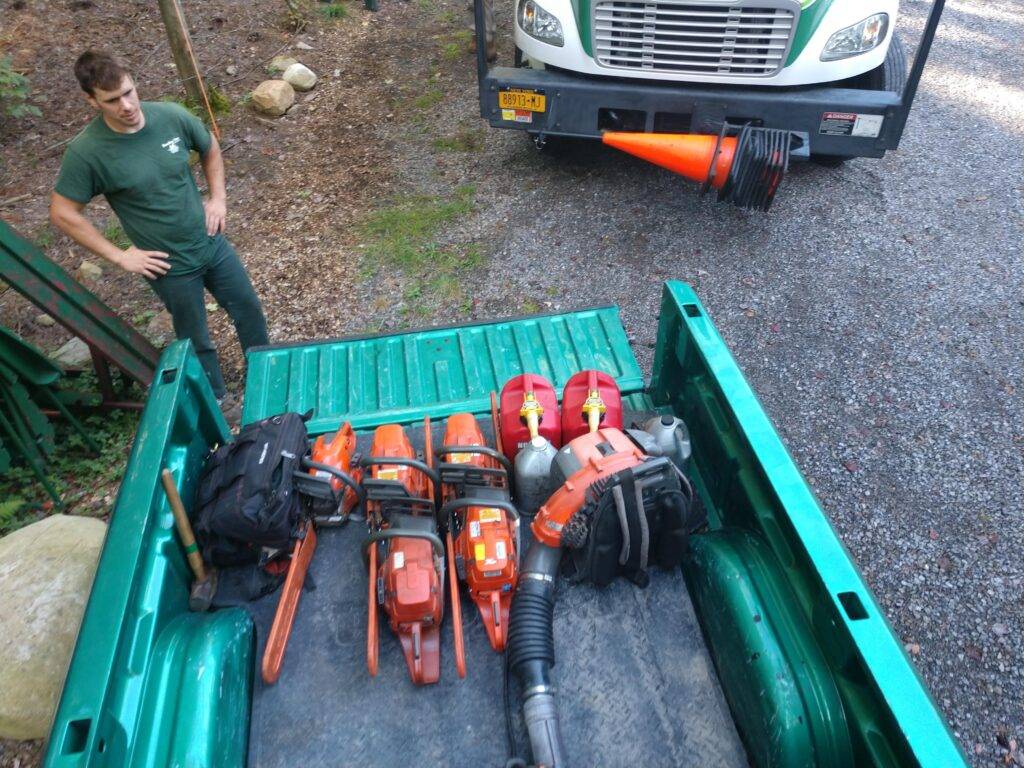 When Do I Call an ISA-Certified Arborist?
While you can do a fair deal of tree branch pruning yourself, there are factors that mean only a professional, ISA-Certified Arborist should handle the job. Those factors include if the tree is nearby a power line, if the branch is too high up (i.e: if you have to climb at all, call an arborist), and/or if the branch is larger in diameter (3-4 or more inches). Check out our guide for more information!
Tree Care Tip: Mulch and Water
Late fall to early winter is a great time to mulch your trees too. Add a thin layer (not exceeding 2 inches) of organic mulch beneath the drip line of your tree, to insulate the soil and roots. It will help protect against temperature drops and slows water loss from the soil. Take care to not pile the mulch directly against the trunk though. Check out our seasonal tree care guide for more info!
Keeping your trees well-watered throughout the fall is important. However, once the ground freezes, stop. Before the freeze, remember to remove any irrigation bags surrounding the trunk. If we get a warm spell that thaws trees and soil, then you can water newly-planted trees.
Tree Care Tip: Wrap and Protect
When the winter sun thaws a tree trunk by day and freezes at night, bark cells can rupture and create cracks in the trunk, called sunscald. To protect trees from this condition, cover trunks with crepe paper tree wrap. Start at the bottom, overlap layers by one-third, and stop just above the lowest branches. In the springtime, you can remove the wrap. You can also use a white plastic rabbit guard or paint the trunk white.
Protecting Your Trees From Rodents
You also should take care to protect your trees from rabbits and other small mammals, who love to gnaw on the outer and inner bark, exposing the wood inside. Chewing damage halfway around the trunk significantly reduces the likelihood that the tree survives.
Block these little rodents from chewing on your trees by wrapping them with plastic tree guards that goes past the snow line, being removed in the spring. You can also cage trunks with chicken wire, which has the added benefit of preventing deer from rubbing. When the tree has grown more and the bark develops fissures, the small critters usually stop chewing at it.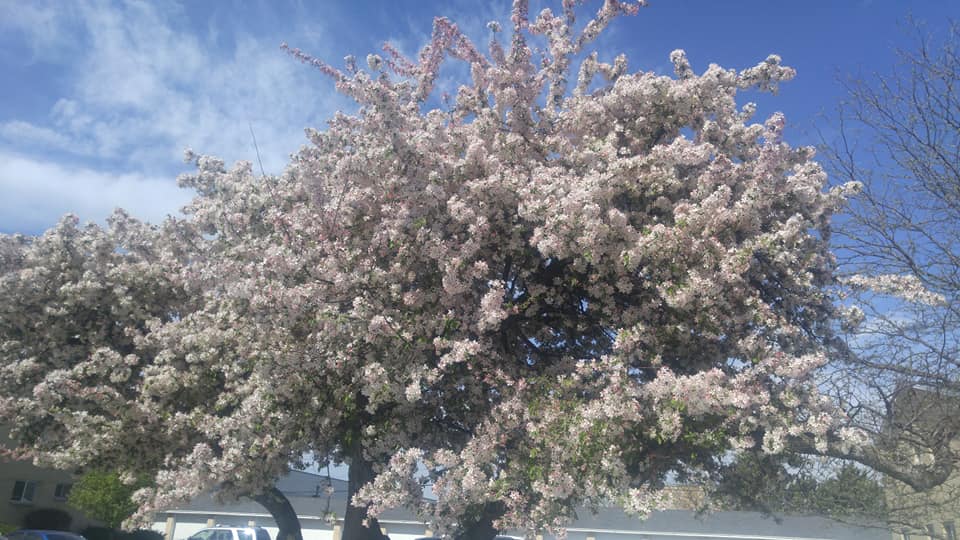 Get in Touch With Buffalo, NY's Top Tree Care Professionals!
Bradley Tree and Landscaping have been in the arbor business for over four decades, since 1982. That makes us as tied to the Buffalo, NY area as anyone and the perfect choice for your tree care needs. A big box, national company could do it, but we know native from invasive species to the region, best care for our climate, and more of the minutiae of landscaping needed here.
Our extraordinary service through generations has driven Olmstead Parks to recognize and reward us with taking care of their oldest oak trees. Tree care can be risky, so entrust your tree services with the best arborists in Buffalo.
Call Us Today!
Stay tuned to the Bradley Trees blog, where we regularly go over some basic tree care tips and general guidelines on keeping your landscape and plants healthy! You can also check out our FaceBook and YouTube pages for more arbor info.
Here at Bradley Tree and Landscaping, we go to great heights to please you. Get in touch with our ISA-Certified Arborists today by calling us or filling out an online contact form!