Welcome back to the Bradley Trees blog! As we head into autumn, winds are sure to start picking up more and more. That's sure to spark a question – are my trees safe when the winds start to pick up? Let's focus on that question today.
Really, the answer to this question is that it depends. Trees can be susceptible to wind, especially with the lake winds we get here in the Buffalo area. If you're concerned about your trees falling down due to high windspeeds, keep in mind the the direction the wind typically blows and the speeds it can reach while it goes through your property.
If you're newer to your property or just haven't noticed the wind patterns yet, you can mesure it yourself with some simple devices. You can use things like wind socks or weather vanes to measure the weather. Or, you could go higher tech with anemometers like wind speed meters, portable weather stations and others.
Check historic wind patterns for your trees!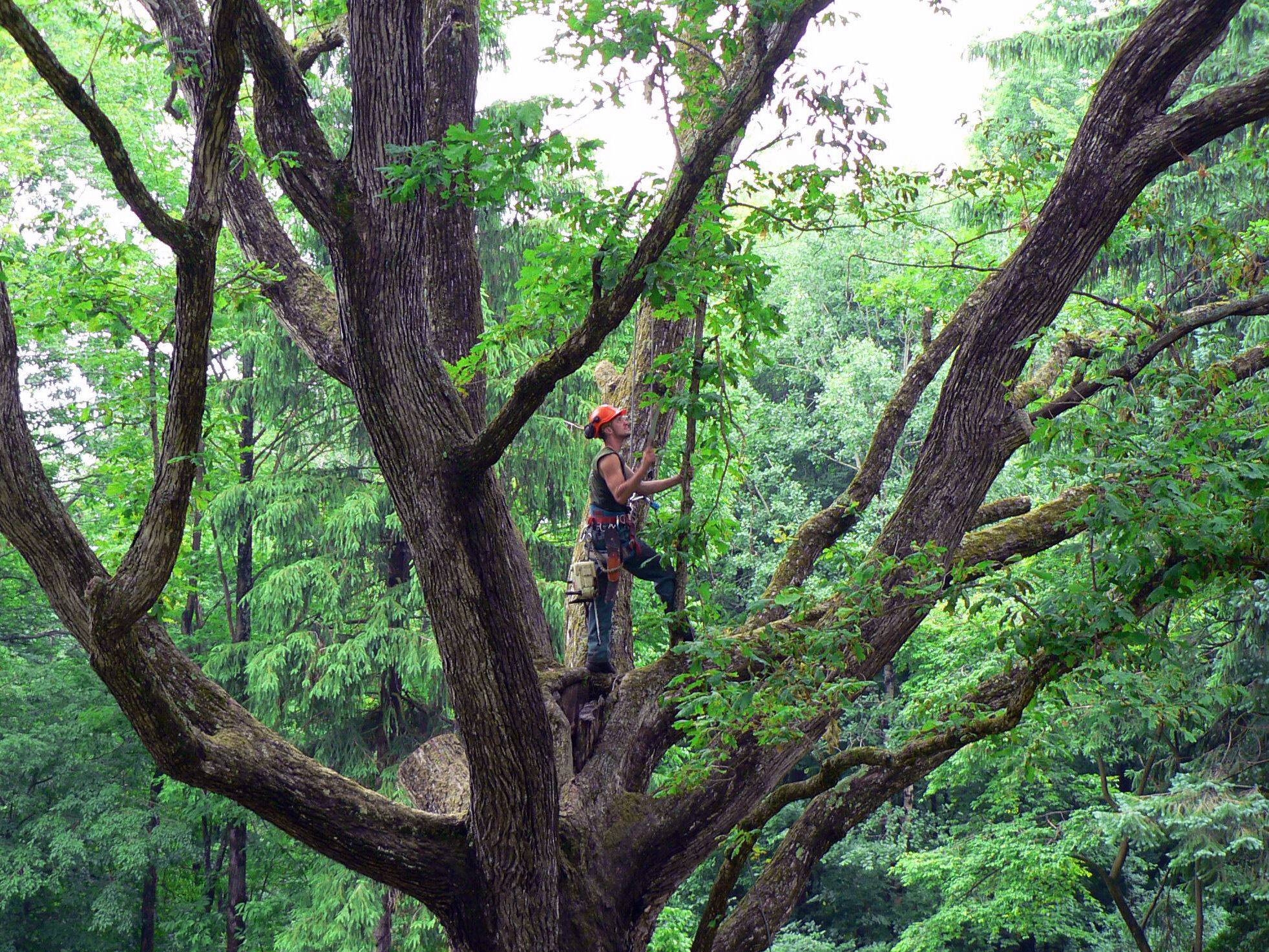 Make sure to check your local wind data online, to see the direction and intensity of winds through the years. Your local, ISA-Certified arborist will be able to explain how the wind affects your trees, and recommend a pruning plan for it.
Land features make a difference when it comes to trees' strength, too. Hills can break up wind before it hits into your trees, as can taller buildings and groupings of trees. A flat landscape can offer fewer protections. 
Trees adapt to their landscape over many years. They sense where more strength is needed by adjusting height, branching and allowing for more root and wood growth to stand up against high winds. Strong changes in wind direction, like in storms or changes to landscape features/exposure can cause those systems to fail, though. That's why making sure you have a reliable tree care plan put in place by an ISA-certified professional is key to keeping your trees healthy for decades to come.
Planting any trees should be done with consultation from a professional tree service company to make sure your trees can be healthy and thrive for decades. You don't want to plant a tree in soil that isn't good for it, prune too soon, or do anything else to limit the tree.
Contact us!
Bradley Tree and Landscaping are full of professional, ISA-Certified arborists that are always eager to help and educate. As our CEO Jared Webber says,
"An educated customer is our best customer."
Look out for the warning signs of that "landscaper" friend of yours with our blog about why you should hire a professionally licensed and certified arborist for your tree care needs. Remember, tree care work can be dangerous!
Bradley Tree and Landscaping have been in business for 40 years! We've been proudly serving the Buffalo area with expert tree care services. These include wider plant health care, tree planting and tree removal, tree pruning and trimming, landscaping, emerald ash borer treatment and more! Our exemplary work has earned us the honor of working on Olmstead Park's oldest oak tree with pruning, restoration and maintenance.
Remember, before you do any tree planting yourself, consult with a local, Buffalo ISA-Certified arborist. We'll make sure your digging doesn't interfere with water, gas, power and/or septic lines. Tree removal should only be done by a certified arborist because of these dangers and the obvious potential for the tree falling.
Remember to stay tuned to our blog for more arbor news and related posts. You can also find us on Facebook! If you're ready to transform your yard into something beautiful and unique, reach out to us today at 716.217.5403 or by filling out our convenient contact form!