Welcome back to the Bradley Trees Blog! Here we like to break down the goings on in the arbor world, tips and tricks, and little guides. Today, let's focus on climate change and its effect on our trees.
The climate is changing, having steadily warmed over the decades. Since the 1900s, the average surface temperature of the Earth has risen a little over 2 ℉. However, the majority of the after-effects of this have been seen since the 1980s, with floods, rising temperatures, droughts and other consequences.
Like people, trees have a preferential climate where they thrive. If the temperature swings too far outside of their comfort zones, then they can't grow and produce and die. The shock from rapid climate changes can easily cause stress to trees that will need to be treated.
So, What Are The Effects on Trees?
Trees have been impacted more than you'd think. Droughts out west have led to increased tree deaths from a lack of water and an infestation of bark beetles. Trees adapted to colder climates are losing productivity following warmer winters. Trees adapted to less rainfall are experiencing increased wetness and more diseases and pests.
Tree disease and infectious pest outbreaks have only risen with the recent effects of climate change. Some tree insects are able to migrate north, into areas that were previously far too cold for them to survive.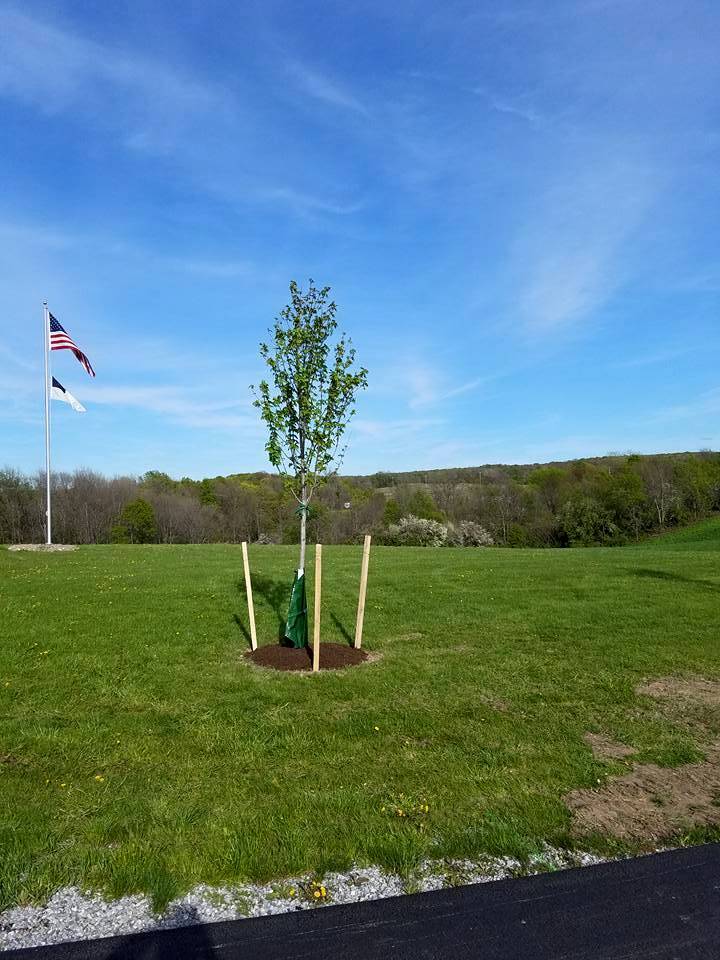 We're also seeing insects have multiple generations in one growing season. This is happening because growing seasons are lasting longer than they used to. Having multiple generations in each season is leading to increased invasive tree pest populations.
What Can I Do To Help?
One way that we can help is to plant more trees! While it is true that climate change impacts tree growth, trees can also help to mitigate some of the effects of climate change. Trees provide shade, which lessens the amount of electricity used. Trees also reduce stormwater runoff, keeping the land strong and retaining its natural nutrients. Their photosynthesis also takes in and stores carbon, as fuel for the trees' growth.
Contact us!
Bradley Tree and Landscaping are full of professional, ISA-Certified arborists that are always eager to help and educate. As our CEO Jared Webber says,
"An educated customer is our best customer." 
Look out for the warning signs of that "landscaper" friend of yours with our blog about why you should hire a professionally licensed and certified arborist for your tree care needs. Remember, tree care work can be dangerous!
Bradley Tree and Landscaping have been in business for 40 years! We've been proudly serving the Buffalo area with expert tree care services. These include wider plant health care, tree planting and tree removal, tree pruning and trimming, landscaping, emerald ash borer treatment and more! Our exemplary work has earned us the honor of working on Olmstead Park's oldest oak tree with pruning, restoration and maintenance.
Before you do any tree planting yourself, consult with a local, Buffalo ISA-Certified arborist. We'll make sure your digging doesn't interfere with water, gas, power and/or septic lines. Tree removal should only be done by a certified arborist because of these dangers and the obvious potential for the tree falling.
Remember to stay tuned to our blog for more arbor news and related posts. You can also find us on Facebook! If you're ready to transform your yard into something beautiful and unique, reach out to us today at 716.217.5403 or by filling out our convenient contact form!