Hello and welcome back to our blog here at Bradley Trees! We talk often about plant and tree healthcare but one thing we haven't yet covered is tree transplanting. We've talked about trimming, pruning, the differences between them, landscaping, and more so we figured it's a great time to dive into it!
Tree Transplanting Basics
You might be asking yourself how often trees are transplanted in their life, thinking they don't really move all that much. They're trees after all, right? Not moving is like their thing. However, in your residential landscaping, the trees planted have likely been transplanted several times throughout their lives.
It's true! Thinks about it: A good portion of trees get started in the nursery, as bare-root seedlings in a field or pots. Those trees can be replanted in the field a couple of times or be repotted several times in progressively larger pots before being sold to be put in your landscape. And then you may transplant them (or have them transplanted by professionals) once or twice if its determined they'd thrive more elsewhere in your yard.
Tree Transplanting Frequency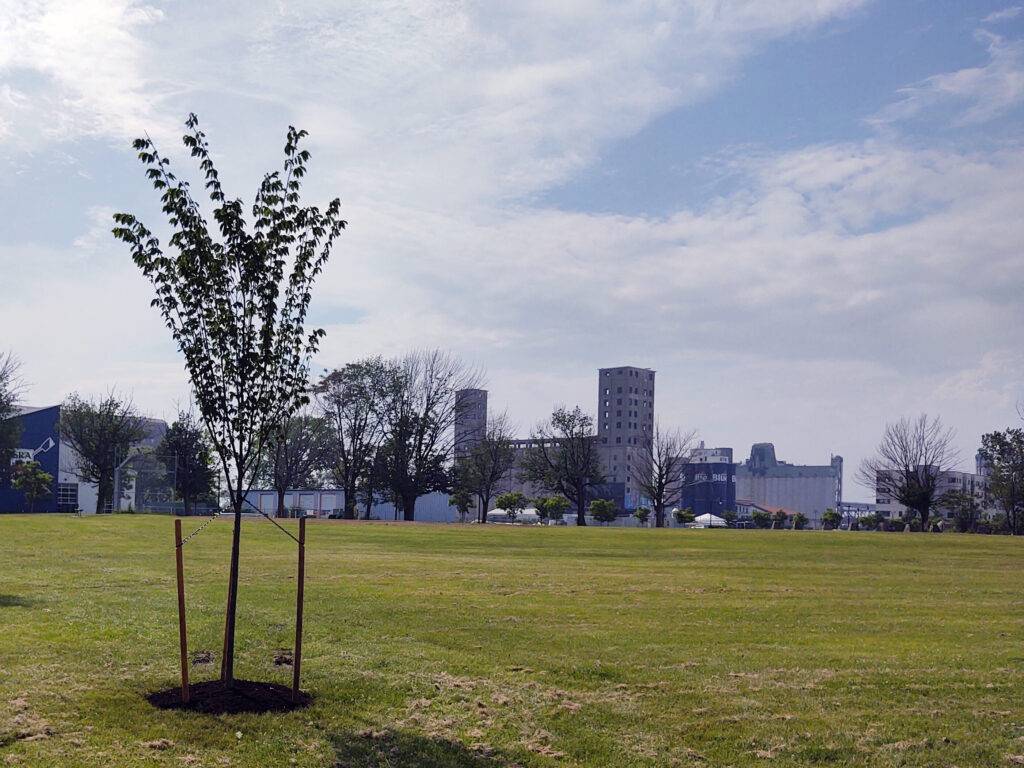 Every time a tree is moved, it goes through a period where its stressed and needs to re-establish itself. It has to adapt to root loss and changes in the environment, after all. You don't want to move a tree too often and snowball the stress it's under when you're trying to save it!
It's also important to keep in mind that larger trees should be transplanted less frequently, as their size can make them have longer recovery timelines from the shock. Tree species is also a factor to consider since some tree species are more tolerant of it than others.
Typically, recovery lasts one year for every inch in diameter a tree is at its breast height. For example, a tree with a 5-inch diameter will take 5 years to re-establish its root system after being transplanted. Try not to move it again while it's in recovery!
Why You Should Hire an ISA-Certified Arborist For Tree Transplanting Services
Whenever you move a tree, especially for larger ones, it can be difficult to get it right. There are plenty of mistakes that someone with the best intentions but without the right training can make and potentially bring harm to the tree.
That's why having our fully trained and certified professionals along the way is great for assistance. Our ISA-Certified Arborists have the knowledge of the various tree species and their needs to help them thrive with the right techniques. We can also give you the necessary tips for the aftercare of your tree, to ensure it's standing tall well after we leave.
Larger trees especially should only be moved by professional, ISA-certified arborists with the correct equipment to support the size and weight of the tree, and means to move it safely to its new location with minimal hassle.
​​Contact Us For Your WNY Landscaping Needs!
Bradley Tree and Landscaping are full of professional, ISA-Certified arborists that are always eager to help and educate. As our CEO Jared Webber says,
"An educated customer is our best customer."
Bradley Tree and Landscaping have been in business for 40 years! We've been proudly serving the Buffalo area with expert tree care services. These include wider plant health care, tree planting and tree removal, tree pruning and trimming, seasonal plant care and landscaping, emerald ash borer treatment, and more! Our exemplary work has earned us the honor of working on Olmstead Park's oldest oak tree with pruning, restoration, and maintenance.
Make sure to check out our blog for more coverage from your favorite Buffalo Arborists! You can also find us on Facebook and YouTube. If you've had us by for some work before, make sure to leave us a review on Google, and if you're unsure, check out those reviews!
If you're ready to reach out, please give us a call at 716-916-2193 or fill out our convenient online contact form.