Hello and welcome back to the blog here at Bradley Trees! Here on the blog, we like to give you some ideas for tree care, how-to's and guides, landscaping ideas, as well as identification of invasive insects. Today, we're going to lean in more to the invasive insect aspect. As we're sure you've noticed, the lingering freezing temperatures that were supposed to kill off a large portion of insect larvae over the winter didn't necessarily happen. We had a few days of the classic Buffalo cold, but not the sustained low temperatures needed.
From the shimmering waters of Lake Erie to the lush landscapes of our homes and parks, Western New York is renowned for its natural beauty. But these cherished surroundings face a silent enemy: invasive insects. These tiny invaders, including the Spongy Moth, Emerald Ash Borer, and Forest & Eastern Tent Moths, pose a significant threat to our environment.
Quick Navigation
Four Key Threats: Spongy Moth, Emerald Ash Borer, Forest & Eastern Tent Moths
Western New York is currently facing an invasive insect challenge that has the potential to disrupt our ecological balance. At the forefront of these threats are four key invasive species: the Spongy Moth, Emerald Ash Borer, Forest, and Eastern Tent Moths.
To tackle these threats effectively, we first need to understand these insects in detail. This includes their life cycle, feeding habits, and their impacts on our local ecosystems.
Spongy Moth & Emerald Ash Borer: An Overview of These Invasive Insects
Spongy Moth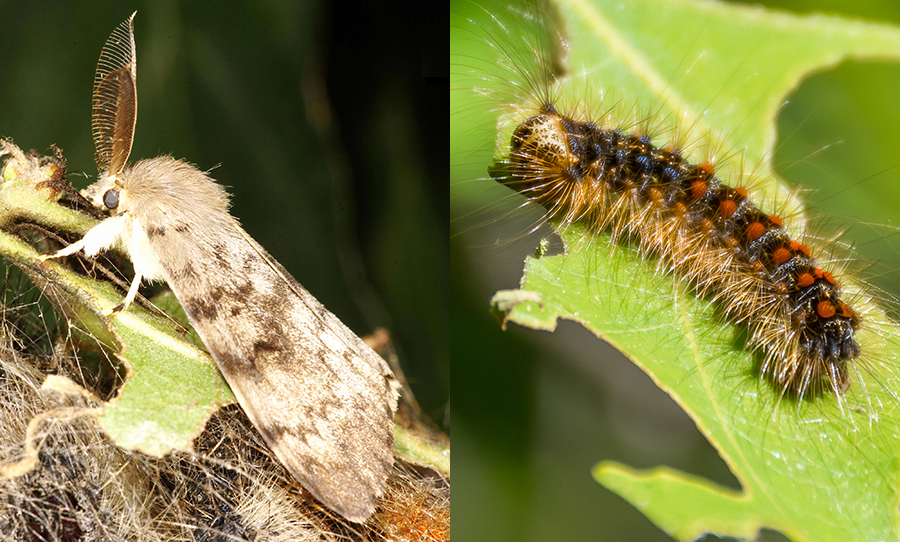 This invasive insect recently had its common name changed by the Entomological Society of America recently, but its destructive tendency is unchanged. These invasive insects feed on the leaves of a large variety of tree species, like oak, to maple, hickory, birch, and many, many more. Outbreaks of these insects are cyclical, rising and falling every 10-15 years. When large outbreaks occur, thousands of acres of trees can be damaged and suffer thinning canopies.
Spongy moth, formerly known as the gypsy moth, is a serious pest of many tree species. Since its accidental introduction, it's wreaked havoc on deciduous forests and fruit trees. The spongy moth's lifecycle involves the female laying eggs in clusters during July. These eggs hatch the following spring, and the larvae, which are insatiable feeders, often completely strip trees of their leaves in several weeks. When larval development is complete, they crawl down the tree trunk, settle in leaf litter at the base of the tree, and enter the pupal stage. The adult moth emerges from the cocoon after about ten days, completing the annual cycle.
The Emerald Ash Borer: A Persistent Threat to Our Ecosystem
We've talked about the dangers posed by Emerald Ash Borer beetles before, as well as identification and possible treatment options available from ISA-Certified Arborists.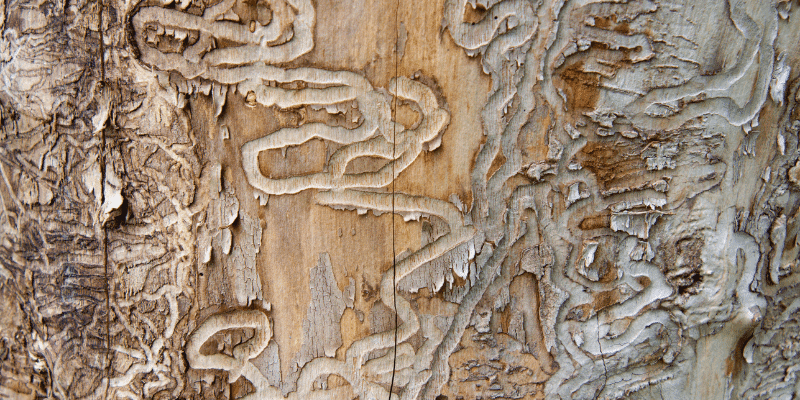 There are a few hallmarks of the Emerald Ash Borer Beetle that will help to distinguish the species. One of the more well-known ones is the larval galleries that its larvae chew into trees, the s-shaped scarring in the tissue of ash trees. Another sign is D-shaped holes in the tree bark where they emerge as an adult, which are specific to the group of beetle this pest belongs to. Finally, leaf notches where the adults have been feeding is a sign as well. If you have trees experiencing one or multiple of these issues, it's imperative you call immediately.
The Emerald Ash Borer is a bright metallic-green beetle whose larvae feed on the inner bark of ash trees, disrupting the tree's ability to transport water and nutrients, eventually leading to the tree's death. As of today, the Emerald Ash Borer has infested areas in 35 states and the Canadian provinces of Ontario and Quebec, killing over 10 million ash trees since its north america introduction, posing a massive threat to the ash tree populations.
Forest & Eastern Tent Moths: Lesser Known, But Equally Threatening
The Forest Tent Caterpillar is not as well-known as the Spongy Moth or Emerald Ash Borer, but it is equally threatening. They are particularly damaging to hardwood trees. The larvae, which hatch in early spring, feed on the leaves of trees, and can strip entire trees bare if the infestation is heavy. This not only damages the tree but can also affect the wildlife that depends on the tree for habitat and food
The Eastern Tent Caterpillar, a species of moth in the family Lasiocampidae, is also a considerable threat to trees, particularly cherry and apple. The adult moth lays her eggs in a single batch in late spring or early summer. Once hatched, the caterpillars construct a silk tent where they aggregate throughout their larval stage, expanding the tent each day to accommodate their increasing size. When the caterpillars reach their final stage, they construct a cocoon in a protected place and the adult moths emerge about two weeks later​​.
The Impact of Invasive Insects on Western New York's Ecosystem
The Spongy Moth and Emerald Ash Borer are a double whammy to our green spaces. The Spongy Moth's voracious appetite can strip trees bare, while the Emerald Ash Borer's larvae tunnel into ash trees.
The Emerald Ash Borer also poses a significant threat to ash trees, disrupting the tree's ability to transport water and nutrients, eventually leading to the tree's death. This has had a devastating effect on ash tree populations in the region, and the loss of these trees impacts the local wildlife that depends on them.
The presence of these invasive insects in Western New York has significant impacts on the local ecosystem. Not only for the trees themselves, which are being devastated by these insects, but the local animal life that depends on the trees for food, shelter, and ultimately, survival.
The Forest Tent Caterpillar and the Eastern Tent Caterpillar also pose significant threats to the local ecosystem. Both of these species can defoliate trees when infestations are heavy, leading to tree stress and potentially tree death. This can alter the composition of the forest, impacting other species that rely on these trees.
Arborists' Role in Controlling Invasive Insect Populations
As experienced arborists, we play a vital role in managing these threats. We use approved techniques such as tree banding, which stops caterpillars from climbing, and targeted insecticides to combat these invasive species.
ALL ash trees within 15 miles of a suspected infestation are at risk. The best method of control is preventive care, because by the time that many symptoms of damage present themselves, it can already be too late. We do have some insecticides and pesticides that serve to target and eliminate various life stages of EABs, and if your tree has experienced less than 30% foliage dieback you can see it recover from persistent application of treatment.
In most cases, trees can defend themselves from the tent caterpillars by regrowing their foliage, and native animals regularly eat these pests. When the infection is more spread, manual control on individual trees is an option. This includes hand removal of egg sacs, inhabited tents and pupa, and use of sticky tree wraps on trunks to capture caterpillars as they move up and down trees.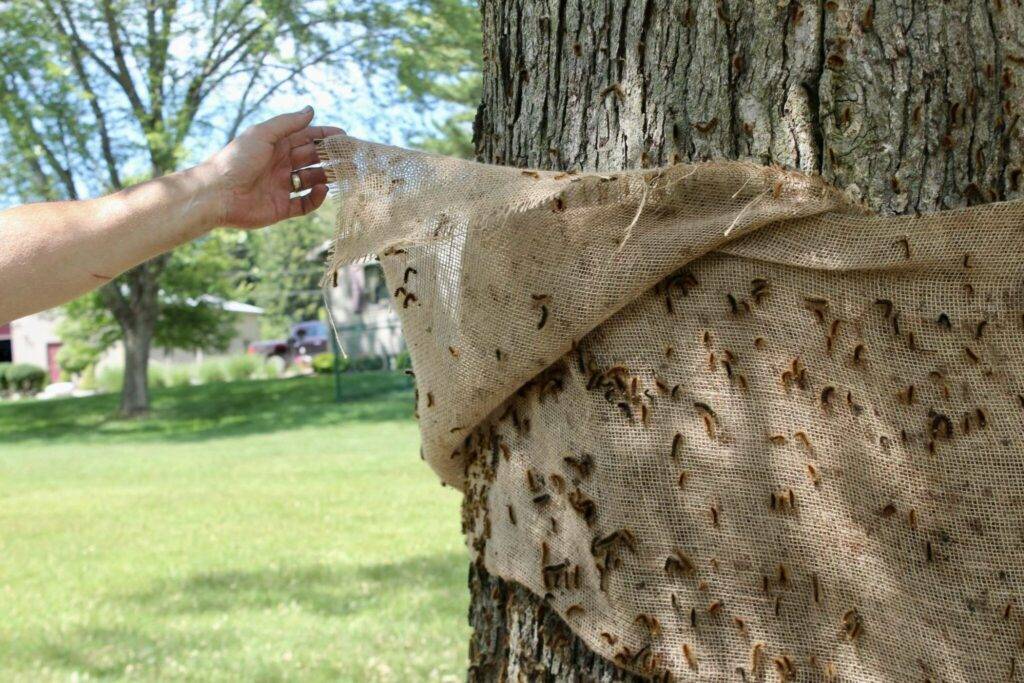 I'm Not An Arborist, What Can I Do to Help?
Invasive insects can have significant impacts on local ecosystems, agriculture, and urban landscapes. Everyone, from homeowners to renters, can play a vital role in controlling the spread of these pests. Here are some strategies that individuals can use to contribute to the effort:
Learn to identify invasive insects
First off, educate yourself about the invasive insects in your region. Recognizing these pests and understanding their life cycles can help in detection and control. For example, learning to identify the Spongy Moth or the Eastern Tent Caterpillar can be the first step in preventing an infestation.
Inspect and monitor your landscape
Regularly inspect your trees, gardens, and outdoor structures for signs of invasive insects. Look for things like leaf damage, the presence of larvae, or the distinctive tents of the Eastern Tent Caterpillar.
Report sightings
If you spot an invasive insect, report it immediately. They can provide guidance on the next steps and use the information to track the spread of the species.
Use approved control methods
If you discover an infestation on your property, use recommended control methods. For Spongy Moths, this might involve spraying young larvae with traditional or biological insecticides. Always follow product instructions to ensure safety and effectiveness.
Participate in community efforts
Some communities organize coordinated efforts to control invasive species. This might involve mass insecticide applications, tree banding, or other activities. Participating in these efforts can greatly increase their effectiveness.
Avoid transporting invasive species
Invasive insects can hitch a ride on firewood, plants, or outdoor furniture. If you're camping or moving, inspect and clean your items to avoid bringing pests into new areas.
Help Us Protect Western NY's Beautiful Ecosystem from Invasive Insects
Remember, controlling invasive insects is a community effort. By being vigilant, taking appropriate action, and working with neighbors and local agencies, we can all contribute to protecting our local ecosystem.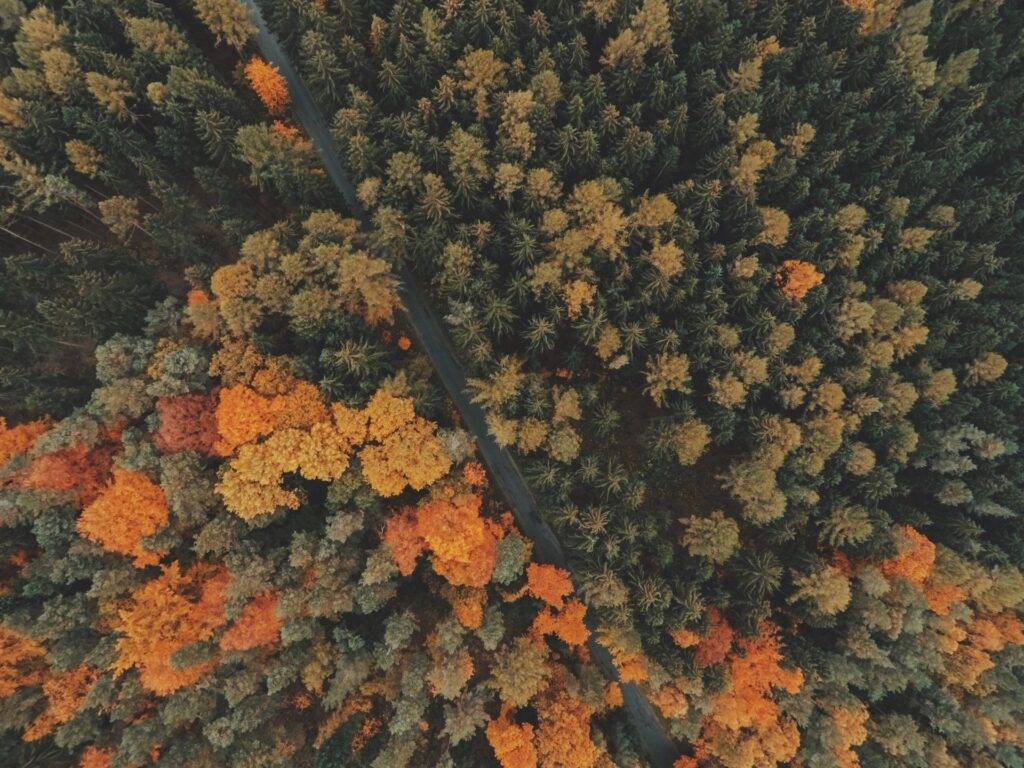 United Against Invasive Insects: Our Shared Responsibility
Invasive insects present a significant challenge to the ecological health of Western New York. The Spongy Moth, Emerald Ash Borer, and Forest & Eastern Tent Moths continue to threaten our native trees and plants. But remember, we all have a role to play in combating these pests, and every small action counts.
Knowledge is power. By understanding these insects, their behaviors, and their impacts, we are better equipped to face this challenge. Regular inspection and monitoring of your property, reporting sightings, using approved control methods, and participating in community efforts are all essential steps in controlling invasive insect populations.
However, it's important to note that tackling invasive species is a complex task, often requiring specialized knowledge and equipment. That's where ISA-certified arborists come in. Arborists have the training and expertise to effectively manage invasive insects and can provide tailored strategies to protect your trees and landscapes.
In the face of these invasive insect threats, we're not powerless. By working together and taking action, we can safeguard the ecosystems that make Western New York such a beautiful and unique place to live.
Consult Our Arborists to Safeguard Your Trees Today!
Don't wait until it's too late. If you suspect an invasive insect infestation on your property, get in touch with our team of ISA-certified arborists. We're here to provide professional, effective solutions to preserve your trees and help maintain the health of our shared environment.
Contact us today and join the fight against invasive insects!
Bradley Tree and Landscaping have been in the arbor business for over four decades, since 1982. That makes us as tied to the Buffalo, NY area as anyone and the perfect choice for your tree care needs. A big box, national company could do it, but we know native from invasive species to the region, best care for our climate, and more of the minutiae of landscaping needed here.
Our extraordinary service through generations has driven Olmstead Parks to recognize and reward us with taking care of their oldest oak trees. Tree care can be risky, so entrust your tree services with the best arborists in Buffalo.
Stay tuned to the Bradley Trees blog, where we regularly go over some basic tree care tips and general guidelines on keeping your landscape and plants healthy! You can also check out our FaceBook and YouTube pages for more arbor info.
Here at Bradley Tree and Landscaping, we go to great heights to please you. Get in touch with our ISA-Certified Arborists today by calling us or filling out an online contact form for a FREE first consultation.