Hello and welcome back to the blog here at Bradley Tree and Landscaping, the home of the best professional tree care service in Buffalo NY! Here on the blog, we like to discuss the best ways to take care of your trees, from trimming and pruning to the best ways to protect your trees, and how to identify invasive tree bugs and tree species in the region. Today, we wanted to take some time to discuss the foundational aspect of soil health when it comes to plant health care and planting trees.
Remember, soil health is the foundation for healthy trees!
Understanding the Fundamentals of Soil Health
What is Soil Health?
Soil health is the capacity for soil to function as an ecosystem that can sustain plants, animals, and humans. Healthy soil is the foundation for anything you're going to be planting and encompasses 5 key functions, such as:
Regulate water
Sustain plant and animal life
Filter and buffer against potential pollutants
Cycle nutrients
Provide physical stability and support
Soil health relies on a delicate balance of organic matter, minerals, and living organisms. Decomposing organic materials plays a role in retaining moisture content, enriching the soil by providing nutrients, and enhancing the very structure. Minerals determine the texture of the soil and can influence drainage and aeration. Living organisms though, they're the real champions here. Macro and microorganisms aid in breaking down organic material, assisting in things like nitration, and creating pathways for air and water to move through.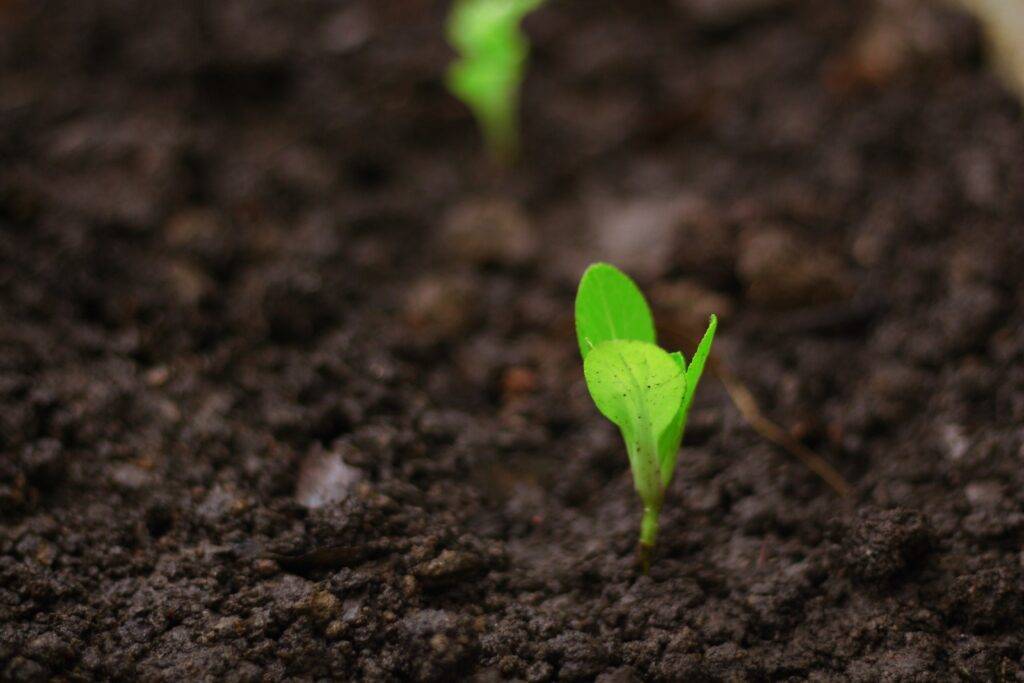 Components of Healthy Soil
What are the components of healthy soil? Healthy soil isn't mere dirt; it's a powerhouse of components working in tandem. To truly harness its potential, you need to grasp its fundamental components:
Texture and Structure: Soil texture hinges on the blend of sand, silt, and clay. Sand grants drainage, clay offers moisture retention, and silt find a balance. The gold standard? Loamy soil—a balanced blend offering both drainage and moisture retention. Soil structure, or the way particles cluster, is paramount. Strong structure ensures efficient water infiltration and root growth.
Nutrient Content: Plants demand both macronutrients like nitrogen, phosphorus, and potassium, and micronutrients like iron and zinc. Superior soil consistently delivers these essentials. Regular soil tests provide clarity on nutrient presence and guide fertilization.
Soil pH: Soil pH, signaling its acidity or alkalinity, is pivotal for nutrient accessibility. Most plants favor a pH ranging from 6.0 to 7.5. While certain plants thrive in acidic conditions, it's crucial to test and adjust judiciously, steering clear of overcorrections.
Beneficial Microorganisms: Soil teems with microbial life—bacteria, fungi, and more—that decompose organic matter, fix nitrogen, and aid nutrient absorption. For instance, mycorrhizal fungi bolster plant roots, enhancing nutrient uptake. Bolstering these microorganisms is non-negotiable for optimal soil health.
Peak soil health is met when its physical attributes, nutrients, pH balance, and biological dynamics align. Know them, nurture them, and your yard will undoubtedly thrive.
Buffalo's Soil Landscape: Challenges and Opportunities
The Native Soil Profile of Buffalo
Buffalo's distinctive soil profile of nutrient-rich glacial till, is a display of its ancient glacial history and proximity to the Great Lakes. The area's unique geography, especially its closeness to Lake Erie, tempers its climate and impacts soil moisture, while contributions from river systems like the Buffalo River introduce additional alluvial deposits. For those working the land in Buffalo, this soil is a robust foundation, primed to support vibrant growth.
Common Soil Issues in Buffalo
That isn't to say that it's all sunshine and roses with the soil we have here in Buffalo. Being one of the older areas in the United States, combined with its position during industrialization, has led to some unique problems in some areas. One of the most notable issues facing WNY is some spiked levels of lead in the soil. Erie County put out a .pdf of lead-contaminated soil facts last year so you have a resource to refer to.
There are, of course, the typical factors to consider as well, like soil compaction decimating plant roots, yards with drainage issues becoming waterlogged, and nutrient deficiencies in your specific soil. Luckily, those latter two can be corrected with some human checking and intervention. If you believe your trees might be affected by compacted roots, please reach out and give an ISA-Certified Arborist a call to make a judgment on if the tree can be saved.
Improving Soil Health for Optimal Plant Health Care
Organic Amendments: Nature's Boost
Organic matter is the key. Integrate compost or well-decomposed manure, and you're not just adding nutrients—you're transforming the soil's texture and profile. Enhanced soil structure and nutrient availability are immediate benefits, setting the stage for plant growth.
Correcting Soil pH: Striking the Right Balance
Soil pH isn't just a number—it governs nutrient absorption. Whether your Buffalo soil skews acidic or alkaline, corrective measures are clear-cut. Lime elevates pH in acidic soils, while sulfur brings down an overly alkaline base. Regular testing ensures precision adjustments, optimizing nutrient uptake for plants.
Encouraging Beneficial Soil Microbes
Microbial life ramps up soil health. You can do things like embrace mycorrhizal fungi and their symbiotic prowess to boost nutrient and water uptake in plants.
Linking Soil Health to Thriving Plants in Buffalo
Signs of Good Soil Health in Your Garden
There are many ways your soil can tell you if its healthy, like if the roots there are living and growing, it's choc-full of life from microbes to earthworms, and the soil produces even if the weather isn't cooperating.
The Economic and Environmental Benefits
Healthy, nutrient-rich soil will reduce your landscaping's reliance on chemical fertilizers. Healthy soil can store and supply nutrients to the plants of your yard cheaper and in many cases more effectively than fertilizing.
Soil Testing Importance in Buffalo
Regular testing allows homeowners and farmers to decide whether or not their current plan in place is robbing future growing seasons of their productivity. Regular testing sets the stage for optimal growing, and can help protect the environment! Soil testing can help prevent widespread contamination from runoff and excess fertilizer and improve the balance of nutrients available to your plants. You'll know key factors like acidity levels, amount of organic matter, and nutrient deficiencies.
Contact Us Today for the Best Plant Health Care in Buffalo!
Bradley Tree and Landscaping have been in the arbor business for over four decades, since 1982. That makes us as tied to the Buffalo, NY area as anyone and the perfect choice for your tree care needs. A big box, national company could do it, but we know native from invasive species to the region, best care for our climate, and more of the minutiae of landscaping needed here.
Our extraordinary service through generations has driven Olmstead Parks to recognize and reward us with taking care of their oldest oak trees. Tree care can be risky, so entrust your tree services with the best arborists in Buffalo!
Stay tuned to the Bradley Trees blog, where we regularly go over some basic tree care tips and general guidelines on keeping your landscape and plants healthy! You can also check out our FaceBook and YouTube pages for more arbor info. 
Here at Bradley Tree and Landscaping, we go to great heights to please you. Get in touch with our ISA-Certified Arborists today by calling us or filling out an online contact form for a consultation.