Hello and welcome back to the blog here at Bradley Trees! Here on the blog, we like to give you some ideas for tree care, how-to's and guides, landscaping ideas, as well as identification of invasive insects and tree diseases. We're going to lean into that aspect, the tree disease identification and treatment steps. Today, we're going to go over Dutch Elm Disease, its causes and treatment options.
Let's start with answering a question. What is Dutch Elm Disease?
What is Dutch Elm Disease
Dutch Elm Disease (DED) is a highly infectious and lethal disease that affects elm trees all over the country. Discovered by a Dutch scientist in the 1920s, this disease has been wreaking havoc on elm trees all over.
What Causes Dutch Elm Disease?
DED is caused by two related species of fungi that hijack the trees' water transport system, which prevents the necessary nutrients from reaching branches and leaves. The fungi spreads through the vessels of the tree, which attempts to deploy its prevention measures, shutting down its water supply in the process.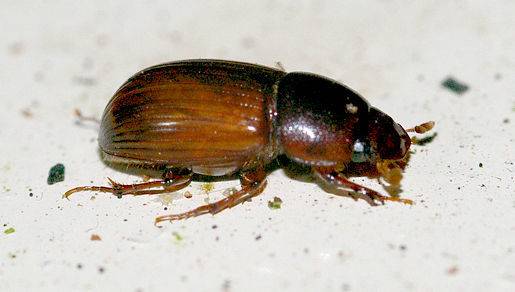 Transmission of this disease comes from two methods, the elm bark beetle and through roots that have been grafted together. Focusing on the beetle, the adult will lay their eggs beneath the bark of dead or dying elm trees. As the larvae grow and mature, they burrow into the wood creating winding galleries, and pick up fungal spores. When they become adults and seek healthy wood for food, they bring the disease along inadvertently.
We also mentioned elemental factors like root grafts as transmission vectors. When the roots of two trees intertwine and merge together, an infected tree can spread the fungi to the healthy tree without the need for the elm bark beetle. The fungal spores can also be spread via using infected tools on a healthy tree and/or even a windy day.
Recognizing the Telltale Signs of Dutch Elm Disease in Your WNY Backyard
Recognizing the telltale signs of Dutch Elm Disease is crucial to mitigating how much it can spread and how much damage it causes. Here's how to tell if your elm trees may be infected and need to be seen by an ISA-Certified Arborist:
Wilted Leaves: One of the earliest signs of DED is wilting or "flagging" leaves. They may turn yellow and curl before becoming dry, brittle, and brown, even while it's still summer.
Branch Death: Often, you'll notice that a single branch or section of the tree will start to show signs before others. This phenomenon is known as "flagging." If you spot this, don't hesitate to act, as the disease can quickly spread through the rest of the tree.
Bark Discoloration: If you remove a small piece of bark from an affected branch, you may see a streaky discoloration in the wood underneath, usually brown or a dull yellow.
Loss of Leaves: As the disease progresses, leaves may drop prematurely.
Progressive Wilt: Over time, you'll notice the wilting and discoloration spreading to other branches, often moving from the top of the tree downward.
Suckers or Water Sprouts: If the tree is under stress, it may produce a growth of young shoots around the base of the tree or from the trunk.
If you suspect your tree may be infected by DED, it's essential for you to act quickly to prevent other trees in your area from contracting the disease. It's also important to recognize what you can do yourself, and when you need to call a professional.
What Can I Do at Home?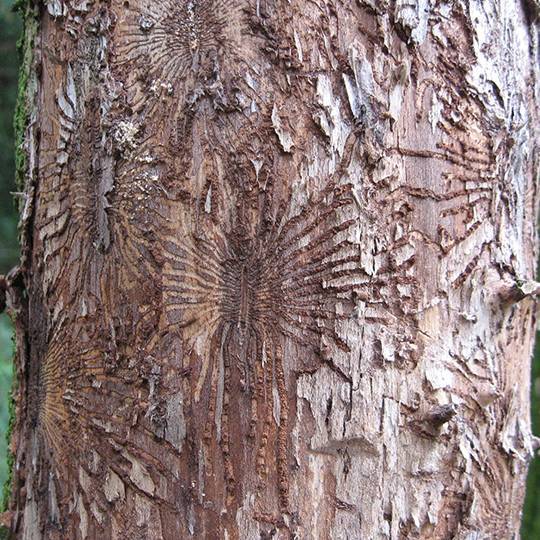 For minor infections on low-hanging branches, there is a process called "sanitation pruning" that you could do. This involves removing and disposing of infected branches to slow the spread. To perform this, you must first identify DED, then remove low-hanging branches that show infection signs 5-10 feet below where the symptoms appear (remembering to sanitize your tools after each branch is removed), and finally burning or burying the removed, infected branches. Please keep in mind that this can be dangerous and should be handled by a professional, ISA-Certified arborist ideally. And definitely only by an arborist for larger, higher-up and/or harder-to-reach branches, or when there's more than just a few small branches.
Remember, DED is only slowed through persistent, vigilant effort. After the infected branches or tree is removed and disposed of, keeping a watchful eye on your other elm trees is equally as important to ensuring that further infections can't arise and thrive.
Calling an ISA-Certified Arborist
Calling an ISA-certified arborist is your tree's best bet for survival and to ensure all infections to the tree have been dealt with. If caught early enough, we can deploy treatment that can save your beautiful elm tree instead of having to cut it down. We can prune away the affected branches and apply fungicides that will kill the source of the infection.
Native elm species are especially at risk, because the fungus that causes DED is an invasive species our trees haven't had the time to build up natural immunity to. Asiatic elm species have more built-in resistance to DED and may not display symptoms, as well as cross-breeds between North American and Asiatic species. If an elm needs to be removed, the cross-bred variety will likely be used as a replacement in your landscaping.
Let's Protect Buffalo's Elm Tree Population, Together
Remember, being proactive is the key in combating Dutch Elm Disease. By keeping a vigilant, watchful eye on your trees and calling in our ISA-Certified Arborists, you're doing your part in safeguarding Buffalo's beautiful elm tree population.
The impact is more than losing a tree; it affects our environment, our landscape, and even our history. By being vigilant and proactive, we can help protect our trees from this devastating disease.
If you notice any signs of Dutch Elm Disease, don't hesitate to reach out to our expert team of arborists today! Here at Bradley Tree and Landscaping, our team is well-equipped to diagnose and treat this lethal and infectious tree disease, giving your elms the best chance for survival.
Get in Touch!
Bradley Tree and Landscaping have been in the arbor business for over four decades, since 1982. That makes us as tied to the Buffalo, NY area as anyone and the perfect choice for your tree care needs. A big box, national company could do it, but we know native from invasive species to the region, best care for our climate, and more of the minutiae of landscaping needed here.
Our extraordinary service through generations has driven Olmstead Parks to recognize and reward us with taking care of their oldest oak trees. Tree care can be risky, so entrust your tree services with the best arborists in Buffalo.
Stay tuned to the Bradley Trees blog, where we regularly go over some basic tree care tips and general guidelines on keeping your landscape and plants healthy! You can also check out our FaceBook and YouTube pages for more arbor info.
Don't wait until it's too late, taking preventive measures is crucial. Remember, it's better to be safe than sorry, especially when a tree is left untreated and becomes structurally unsound. We are always eager to help and provide tailor-made solutions for your tree needs.
Here at Bradley Tree and Landscaping, we go to great heights to please you. Get in touch with our ISA-Certified Arborists today and let's safeguard these gorgeous trees, together. Please call or fill out an online contact form for a FREE first consultation.