Welcome back to the Bradley Trees blog by your favorite Buffalo-area ISA-Certified Arborists! Bradley Tree and Landscaping is the home of the best professional tree care service you can find. Here on the blog, we like to discuss things like best practices for tree care; like trimming and pruning, to the best ways to protect your trees, to invasive tree bugs and tree species and their identification. Today though, let's take some time to talk about tree care through the seasons here in Buffalo NY.
Remember, these are just general ideas and the care needed for your specific tree is dependent on its species!
Unveiling Buffalo's Tree Care Calendar
The care required for your trees is very dependent on the time of year since our temperate climate means that the temperature can see wild swings throughout the year. For example, Winter tends to be the best time for pruning and trimming, Spring is a good time for assessment and recovery, Summer is all about maintenance and ensuring your trees thrive, and Fall is about getting prepared for the coming cold months (and for some fruit-bearing trees, early fall is when they're at their best for picking).
Winter: The Optimal Time for Tree Trimming and Pruning
The Benefits of Pruning in the Dormant Season
Pruning in the wintertime tends to be the best bet for your trees because it encourages growth to happen in the spring and summer, when the weather isn't hostile towards it. Getting your tree pruning done during the dormant season allows the entire branch structure of the tree to be seen, making it easier to do the proper cuts and find dead or diseased branches.
Not to mention, pruning your trees in the winter encourages faster recovery! It also has less chance for bugs to infest the tree, because they're less active during this time of year. Isn't that neat? Note that for fruit-bearing and flowering trees, the ideal pruning time is a bit different. Please refer back to the linked post for more on that!
Spring: Assessment and Recovery Post-Winter
The transition from the harsh Buffalo winters to the promising warmth of spring is a critical time for trees. This section is all about springtime care, which is less about heavy lifting and more about setting the stage for healthy growth in the coming months.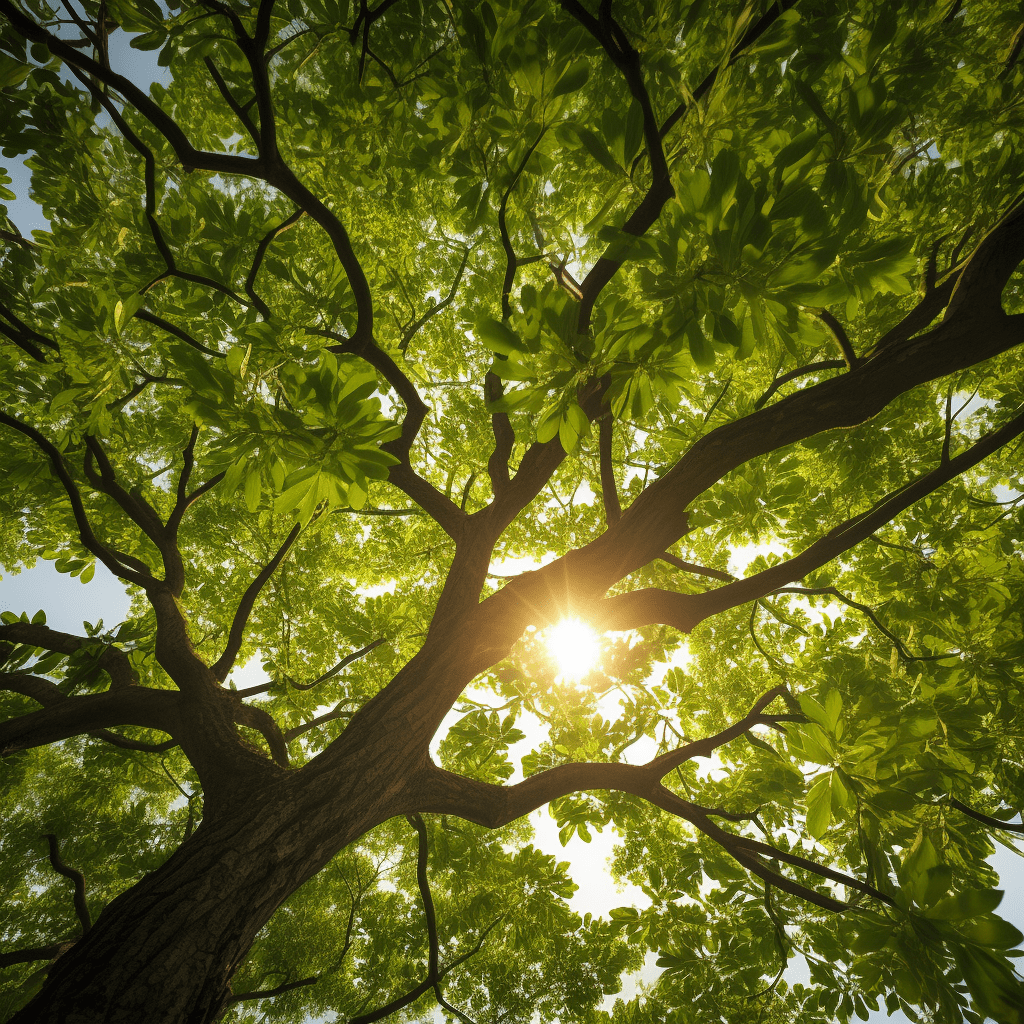 Early Spring Health Checks for Damage Control
As the snow melts and the last frost passes, it's time for tree owners in Buffalo to perform essential health checks. Here's how you can ensure your trees transition smoothly from winter's dormancy to spring's vitality:
Visual Inspection: Examine the bark for cracks or splits, check for broken or hanging branches, and look for any signs of fungal growth or pest activity that could indicate underlying health issues.
Structural Assessment: Assess the stability of your trees, especially if they've been weighed down by snow or ice. Look for any leaning or structural weaknesses that could pose a risk in the windy spring weather.
Dealing with Damage: If you find damaged branches, it's vital to address them promptly. Pruning in spring should be minimal and focused on removing any branches that pose a safety hazard or could lead to decay. Please call an ISA-certified arborist for branches that are larger, higher up on the tree, or if your tree is near a power line.
Professional Consultation: For large trees or when in doubt, it's best to contact a certified arborist. They can provide a thorough assessment and deal with any issues without compromising the tree's health.
Fertilization and Mulching: Kickstarting Growth
Early spring is a time of awakening, and your trees need all the help they can get to recover from winter and start the new season strong:
Fertilization Fundamentals: Fertilizing trees in spring supports their growth as they exit dormancy. Use a slow-release fertilizer that matches the specific nutritional needs of your trees, promoting healthy foliage and root development without overwhelming them with a sudden influx of nutrients.
The Magic of Mulch: Mulch isn't just a finishing touch; it's a growth enhancer. A proper layer of mulch conserves soil moisture, keeps soil temperatures steady, and reduces the growth of competitive weeds. Apply a 2-3 inch layer around the base of your trees, keeping it away from the trunk to prevent rot.
Moisture Management: Spring rains usually provide adequate moisture, but monitoring soil dampness ensures your trees don't experience a sudden drought as temperatures rise. Mulching plays a crucial role in retaining that needed moisture.
Engaging in these spring care practices offers a buffet of benefits to your trees, providing them with the resources they need to flourish and beautify Buffalo one tree at a time.
Summer: Maintenance and Monitoring for Vibrant Health
Summer in Buffalo can be as challenging for trees as the frigid winters. The key to a thriving summer landscape is a proactive approach to tree care. Consistent maintenance and monitoring can help your trees not only survive but also thrive in the warmer months.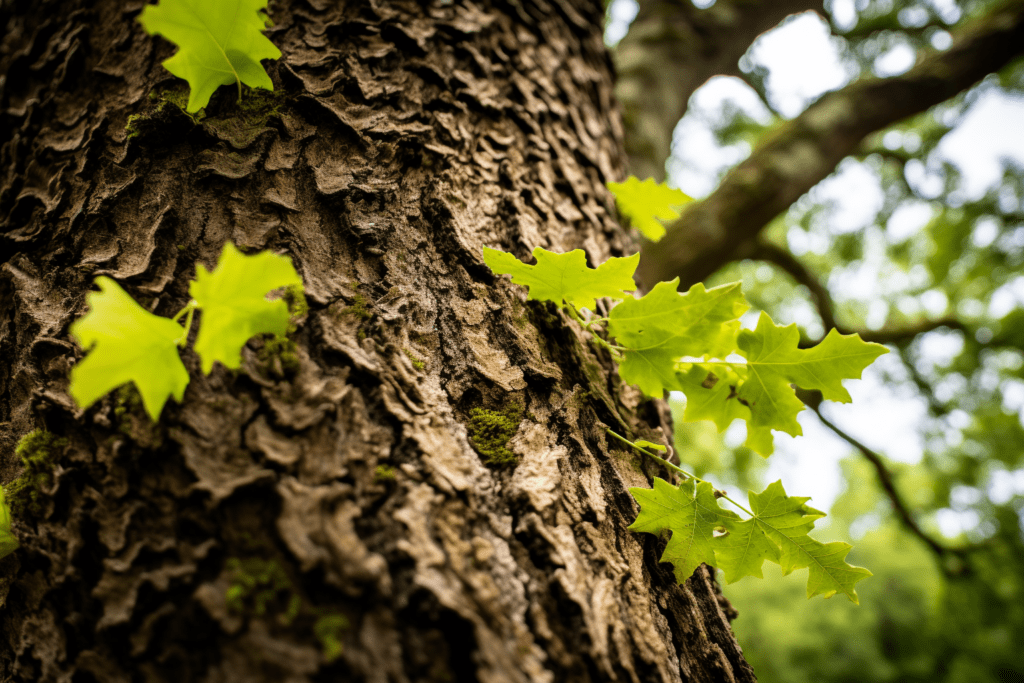 Summer Care: Watering, Mulching, and Protecting
Proper hydration and protection are paramount for trees during Buffalo's summer. Here's how to keep your green giants in top shape:
Smart Watering Practices: Implement a watering schedule that quenches your trees' thirst without overdoing it. Early morning watering is ideal to reduce evaporation and ensure that trees have ample moisture throughout the day.
Mulch Magic – The Sequel: Refresh the mulch layer around your trees to continue regulating soil temperature and preserving moisture. Remember, mulch should act like a blanket, not a mountain—keep it spread evenly and not piled against the trunk.
Storm Safeguards: Buffalo's summer storms can be sudden and severe. Inspect your trees for any weak branches that could become hazardous in high winds and have them professionally trimmed. Consider installing cables or braces in your larger trees to provide extra stability during turbulent weather.
A little attention to these details can prevent summer stress and keep your trees lush and robust, ready to provide shade and beauty for the season's outdoor activities.
Vigilance Against Pests and Diseases
Summer's warmth can usher in unwelcome guests. Stay ahead of pests and diseases with these tips:
Pest Patrol: Regularly inspect your trees for signs of infestation—unusual leaf shapes, dying branches, or visible insects. Early detection is key to preventing a small problem from becoming a full-blown infestation.
Disease Diagnosis: Keep an eye out for discolored leaves, cankers, or sudden die-offs that can signal disease. Fungal diseases, in particular, can spread quickly in the humid summer months.
Proactive Treatments: Work with an ISA-certified arborist to apply preventive treatments and set up an integrated pest management strategy. This can include targeted pruning, the use of eco-friendly pesticides, or introducing beneficial predators to keep pest populations in check.
Combating pests and diseases proactively will help ensure that your trees remain healthy and vibrant, contributing to Buffalo's urban canopy and the overall ecosystem.
Fall: Preparing Trees for the Coming Cold
Pre-Winter Health Checks and Treatments
Fall is a great time to do some mulching and other various cleanup tasks to ensure your trees can be as healthy as possible throughout winter. Some tree care tips you can use in autumn are:
Lightly fertilize to provide nutrients and protect roots
Rake fallen leaves to remove disease-causing fungi
Lightly mulch to give trees extra protection
Water as required by your tree species, making sure to hit the critical root zones
Soil Care and Root Protection
Caring for your tree's roots and soil in the summer helps them stay strong all year. Start with a soil test to see what your tree needs and add the right stuff to make the soil better. When it's hot, keep the tree's roots cool and moist by spreading a layer of mulch around the tree, but not too close to the trunk to avoid rot. This helps your tree drink enough water and stay healthy, even when it's really warm. Simple steps like these can keep your trees in good shape for a long time.
Off-season Planning: The Best Time to Evaluate Tree Care Strategies
Autumn is the ideal time to get a head start on your tree care strategy for the next year. It's wise to bring in a professional tree care service for an in-depth assessment of your trees' health before they go dormant in winter. This evaluation is invaluable as it can reveal potential issues that could be addressed when the trees are less active, and treatments are often more effective. Additionally, planning your spring tree care during the quieter winter months means you'll be ready to act as soon as the weather warms up. By setting the course for early spring care while the trees rest, you ensure a seamless transition into a new cycle of growth when the seasons change.
Year-Round Tree Care: A Commitment to Continuous Health
Caring for trees is a year-long commitment that ensures their health and beauty persist through every season. To achieve this, relying on the expertise of ISA-certified arborists can make all the difference.
The Role of ISA-Certified Arborists in Ongoing Tree Care
ISA-certified arborists bring a wealth of knowledge and specialized training to the table, providing crucial expertise for maintaining tree health throughout the year. They are equipped to spot early signs of disease, recommend precise care techniques, and tailor treatments to the unique challenges presented by each season in Buffalo.
The arborist's expertise is particularly beneficial in developing a tree care calendar—a scheduled plan that outlines critical care activities for each part of the year. This proactive approach allows for timely pruning, fertilizing, pest management, and other key practices. With a tree care calendar, each task is mapped out in advance, taking the guesswork out of when to perform specific tree maintenance tasks, ensuring your trees receive attention when they need it most.
Having a trusted arborist to consult with means that your trees are not just surviving, but thriving, adding value and beauty to your property and the community. The consistent care overseen by a professional does more than maintain; it enhances tree vitality and longevity, safeguarding the natural heritage of Buffalo.
Contact Us!
Bradley Tree and Landscaping are full of professional, ISA-Certified arborists that are always eager to help and educate. As our CEO Jared Webber says,
"An educated customer is our best customer."
Bradley Tree and Landscaping have been in business for 40 years! We've been proudly serving the Buffalo area with expert tree care services. These include wider plant health care, tree planting and tree removal, tree pruning and trimming, seasonal plant care and landscaping, emerald ash borer treatment, and more! Our exemplary work has earned us the honor of working on Olmstead Park's oldest oak tree with pruning, restoration, and maintenance.
Make sure to check out our blog for more coverage from your favorite Buffalo Arborists! You can also find us on Facebook and YouTube. If you've had us by for some work before, make sure to leave us a review on Google, and if you're unsure, check out those reviews!
If you're ready to reach out, please give us a call at 716-916-2193 or fill out our convenient online contact form.